Phone
302.883.3266
302.538.6257
Fax
302.883.3084
Emergency
911
Poison Control


800.222.1222
Where bright tomorrows
start today!
120 Old Camden Road, Camden, Delaware 19934 ~ Phone: 302.883.3266 or 302.538.6257 ~ Fax: 302.883.3084 ~ brightfuturepeds1@hotmail.com
Check out our FB page to see what our families have to say about us!

brightfuturepeds1@hotmail.com
---
Monthly Delmarva Babywearer's Meeting
We are happy to host the Delmarva Babywearer's meeting the first Tuesday of every month at 5:30. Anyone interested in babywearing is more than welcome to attend!
Click Here for Patient Portal!
Phone:
(302) 883-3266


---
Patient referrals is the biggest honor that we could receive from our families! Judging by the record numbers of referrals coming in, we are thrilled to know that you are happy with our service! We look forward to continuing to provide outstanding healthcare to your children for many years to come!!!

At Bright Future Pediatrics we continue to recommend timely vaccinations for all of our patients as it is the best and safest way to prevent the spread of vaccine preventable illness. Vaccinations are not only important for individual health, but also for the health of our community. By providing timely immunizations to each individual, we also protect those who cannot receive vaccines – for example, those that are too young, battling cancer, or immune disorders.

Be mindful that social media sites may not be accurate sources of information. Please go to the Center for Disease Control and Prevention website for official information about vaccines.

Vaccines
​

---
Schedule Your Child's Flu Shot NOW!!!
​
​

There are many different influenza viruses that are constantly changing. This is why it is so important to get the flu vaccine every year to fight the strains that are most prevalent for that year. Flu viruses cause illness, hospital stays and deaths in the United States each year. The flu can be very dangerous for children. Each year about 20,000 children younger than 5 years old are hospitalized from flu complications, like pneumonia. We recommend the flu vaccine for all children 6 months or older.​
---
Early Bird Walk-Ins for Urgent Sick
Our office is open from 7:30-8:30 am each weekday for established patients who are presenting symptoms of illness within the last 24 hours (urgent sick).



Patients must sign-in no later than 8:00 am ​​to be seen for an "early bird" walk-in appointment.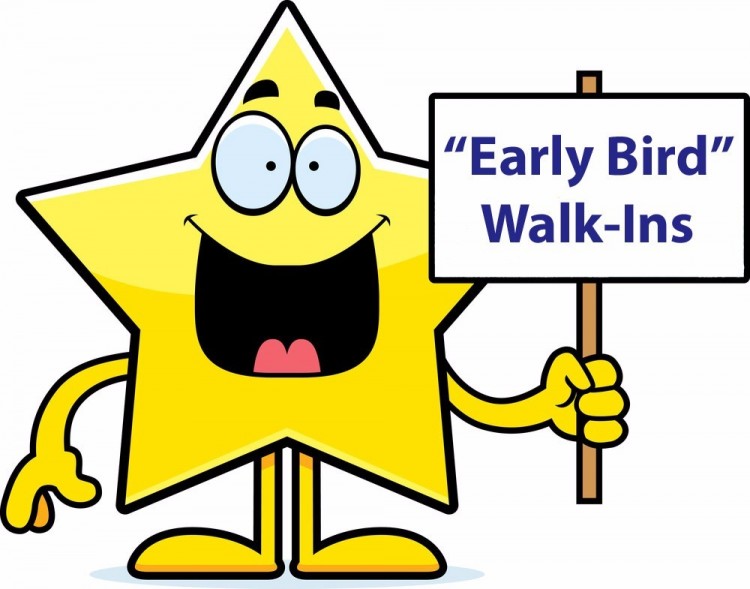 ---
Evening hours are available. Please call our office to schedule a brief visit for the flu shot now!